PSP Workshop Coming Up!
Welcome to a new school year and a new opportunity to learn and make progress on your Professional Standards Program (PSP) certification!
If you have heard a lot (or a little) about the PSP program, the upcoming workshops will be the BEST place for you to learn about it and the requirements to reach it. There is an application to be completed with education and experience requirements.
*These workshops will be for those brand new to the program. *
Please join in at one of the workshops coming up:
Wednesday, September 21
OR
Thursday, September 29
Both will be held at 4:30 PM at the Arts & Humanities Program building at 643 S. 25th (entrance is on the back of the Coke Bottler's building-use the parking lot).
Please RSVP to Nancy Harter at nharter@lps.org with the date of the workshop you plan to attend.
Looking forward to meeting you and helping you start your PSP journey.
---
Professional Standards Program (PSP)
LPSAOP members are encouraged to achieve recognition through the PSP. This is a certification program for Educational Office Professionals employed with Lincoln Public Schools, Lincoln Nebraska.
Through the PSP, members who have attained accomplishments based on education, experience, staff development and professional activity are recognized. The PSP is established by LPSAOP's parent organization, the National Association of Educational Office Professionals, (NAEOP).
The PSP is a multi-level certification program based on education, experience, and professional activity. After completing necessary milestones and approval of the PSP application qualifies the member for one or more of the following certificates:
Basic
Associate Professional
Associate Degree
Advanced I
Advanced II
Advanced III (CEOE – Certified Educated Office Employee)
Associate Degree
Bachelor Degree
Master Degree
Doctoral Degree
The Lincoln Public Schools Board of Education agrees to provide an hourly stipend to Office Professionals that obtain their PSP certification from NAEOP.
Basic – $.58
Associate Professional – $.62
Associate Degree – $.64
Advanced I – $.66
Advanced II – $.70
Advanced III – $.74
Bachelor's Degree – $.78
Master's Degree – $.82
In order to apply for your PSP or to upgrade a current certificate, an applicant must be a member of LPSAOP. Membership must be continuous while pursuing a PSP certificate. To achieve stipend recognition through LPSAOP, the applicant must be a member at the local, state, and national level and must meet NAEOP PSP criteria.
The PSP Committee holds workshops for anyone interested in learning more about the Professional Standars Program. Everyone is welcome to attend the workshops. The committee will assist with applications and recertifications. Please feel free to also check out the NAEOP website for the Professional Standards Program.
If you have any questions or would like more information, please contact the LPSAOP PSP Director: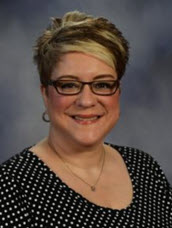 Nancy Harter, CEOE
nharter@lps.org