This annual award was established to honor and recognize a LPSAOP member who demonstrates leadership skills and the willingness to go "above and beyond". The award seeks to recognize a LPSAOP member who enthusiastically faces challenges, enjoys supporting the education of our youth and promotes professional development for themselves and their co-workers.
Guidelines
A candidate may be nominated by a co-worker, supervisor or any individual that may have worked with this person through office professional associations (i.e. state and national).
Google Form of recommendation and support of this candidate must be submitted by Friday, April 29th, 2022.
Nominators will be notified by email after the judges make their final decision. The announcement of the winning candidate will be kept confidential until the night of the Recognition and Installation Banquet.
An inscribed plaque will be presented to the winning candidate at the annual LPSAOP Recognition and Installation Banquet.
If you have any questions contact lpsaop@lps.org.
2021-22 LPSAOP "Leading the Way" Application
List of LPSAOP Previous winners and people who are ineligible for nominations for the Leading the Way award
Peggy Clagett
Katie Robinson
Becky Rock, CEOE
Stacy Grant
Tenisa Hall
Donna Straight
Kym Le
Lanette Dunn
Lisa Morehouse
Rhonda Meyer
Nancy Harter
Dianne Dickey
2022 LPSAOP "Leading the Way" Award Recipient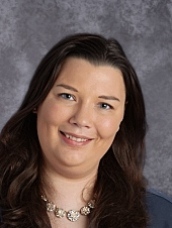 Jessica Mlady, CEOE
Computing Services